Main Content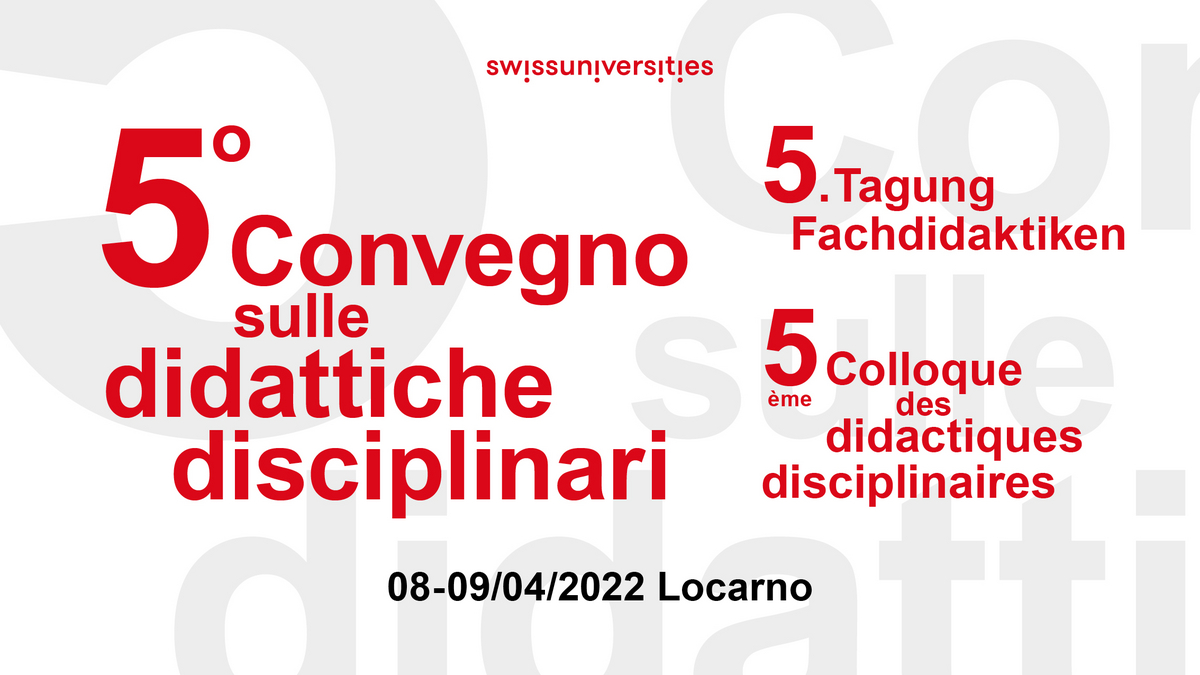 The 5th Conference on Subject-Specific Education took place on April 8-9, 2022 at the Department of Education and Learning of the University of Applied Sciences and Arts of Southern Switzerland (SUPSI-DFA) in Locarno, under the title "Subject-specific education as academic disciplines in Switzerland: Recent developments and future prospects".
Subject-specific education as scientific disciplines are characterized by multiple perspectives and reference systems, they develop in a multi-layered manner both in a structural and in a subject context. In the course of the past decade, measures and activities at different levels have contributed to the promotion and development of subject-specific education as scientific disciplines in Switzerland. On the one hand, the conference had the aim to provide an assessment of these structural and content-related developments and, on the other hand, discussed and drafted perspectives for the coming years.
In addition to the contributions of the keynote speakers, the conference included numerous scientific sessions. These sessions gave young as well as experienced researchers the opportunity to present their completed or ongoing research and development projects and to discuss them with colleagues.
The recordings of the three keynotes can be found below, the respective presentations are available as PDFs (see Downloads). Information on the contents of the symposia and the individual contributions is currently available in the pre-publication (see Downloads). By the end of summer 2022, all contributions will be available in conference proceedings on an open access platform (link follows).