Main Content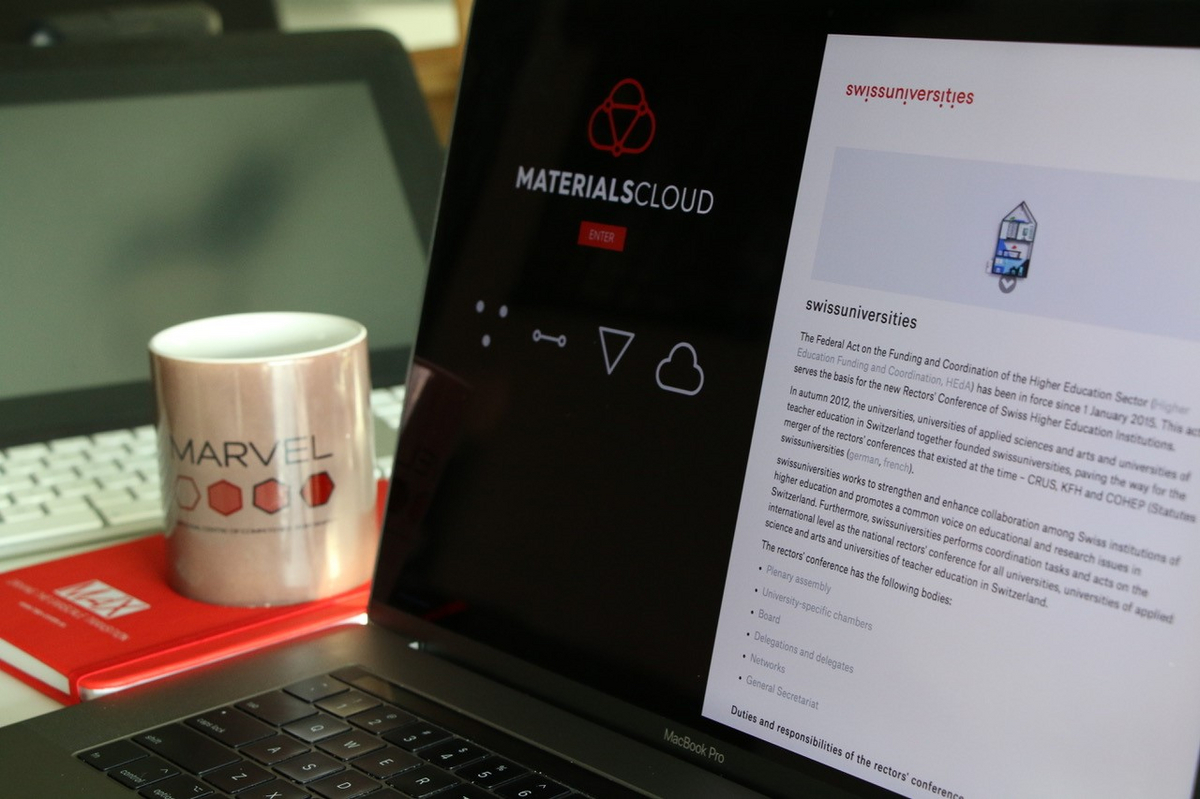 Project summary
Materials Cloud is built to enable the seamless sharing and dissemination of resources in computational materials science, offering educational, research, and archiving tools; simulation software and services; and curated and raw data. These underpin published results and empower data-based discovery, compliant with data management plans and the FAIR principles.
By sharing their scientific results on Materials Cloud, researchers can make them
Comprehensive: Share not only the input/output files of your calculations but entire workflows and provenance graphs.
Downloadable: Download individual files or entire databases at the click of a button.
Browsable: Browse and query calculations directly from a web browser.
Repurposable: Download and import any database and start your calculations from where the original authors left off.
Materials Cloud is powered by AiiDA, an open-source python infrastructure to manage and persist the ever-growing amount and complexity of workflows and data in computational science.
Project duration: 01.01.2019 – 31.12.2020
Funding: CHF 642'000