Main Content
Open Access - fast, simple, transparent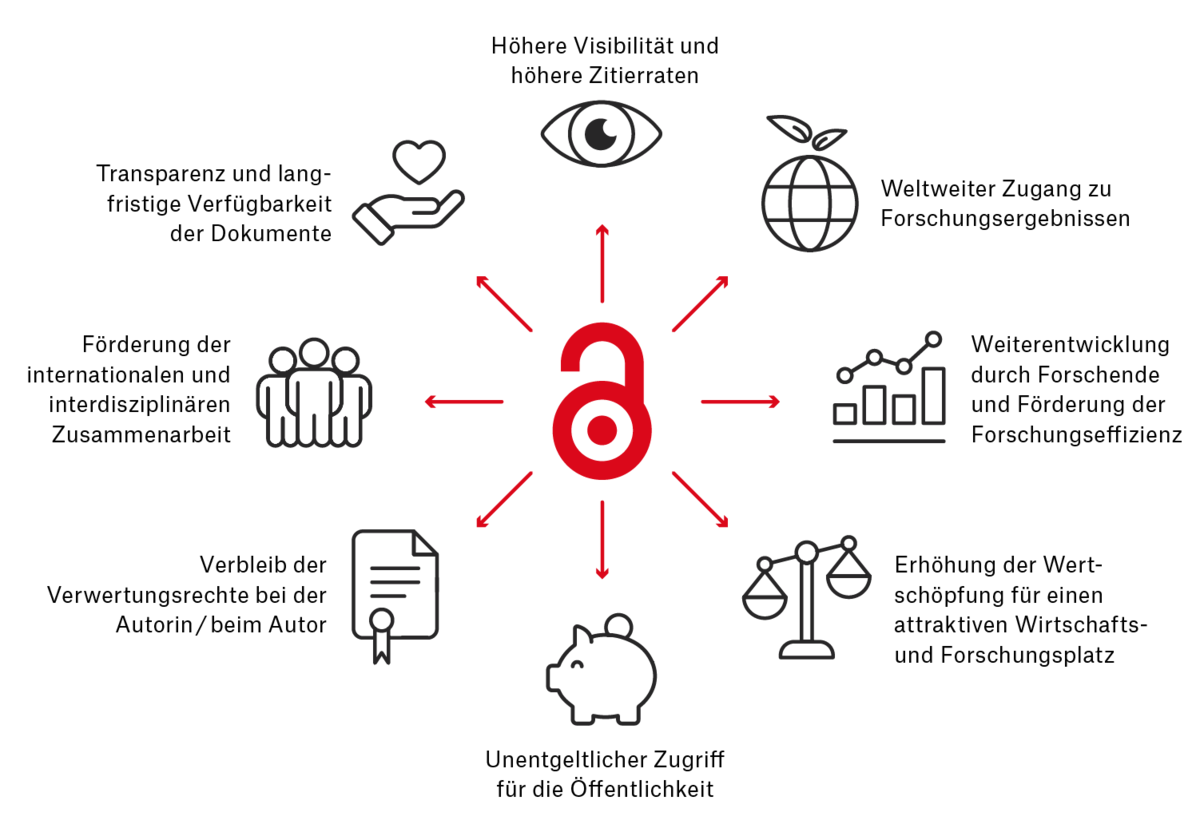 Greater visibility for researchers
Researchers can disseminate their findings more quickly and easily than before. This increases the reach of their publications and thus contributes to a higher citation rate thereof. The advantage: they gain the attention and deserved visibility regarding their topics. Furthermore, they also benefit from world-wide, immediate and free access to the research results of their colleagues.
Facilitating access to knowledge for all
Research results are financed with public money and thus basically belong to the public good. They should be freely available to all interested parties. Indeed, Open Access ensures that everyone can use current publications for their needs, even outside the fields of education and research. It thus contributes to strengthening the innovative power and performance of Switzerland as a centre of business and research.
New business models for partners
Clearer, simpler, more transparent: Open Access is a paradigm shift in the established system of distributing research publishing. Anyone who supports the accelerated digital exchange of information as a partner (e.g. as a publisher or journal) is part of the strategy for success.